Maxxis' New Supermaxx SC Tire to Be OE for BMW's New Electric Scooter, the CE 04
BMW has chosen Maxxis' new Supermaxx SC scooter tire as original equipment for their new CE 04 electric scooter.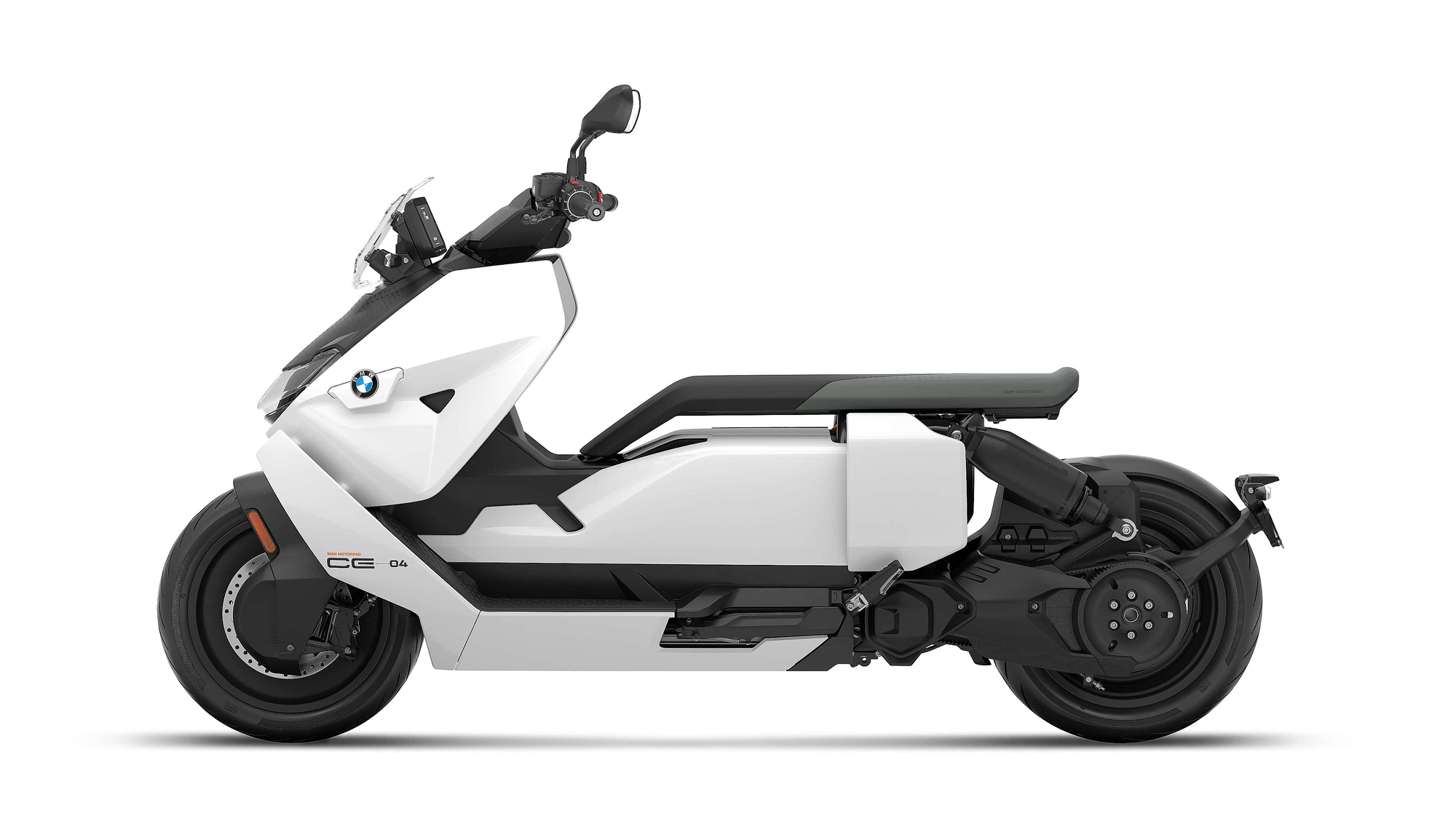 Featuring a progressive spiral belt for a larger contact patch when cornering, a spiral steel belt for optimal straight-line stability, and a rear tire with a dual compound for the ideal balance between mileage and grip, the Supermaxx SC is well-suited for BMW's cutting-edge new product. This new Maxxis tire also optimizes efficiency with low rolling resistance to allow maximum mileage from a single charge. The Supermaxx SC was developed for use on both engine and battery-powered scooters.
Unveiled in July 2021, the BMW CE 04 produces up to 41 bhp with a range of more than 80 miles and a top speed of 75 mph (120 kmh), charging from 20% to 80% battery in just 45 minutes with a fast charge.
"Maxxis is proud to be associated with BMW with the brand new Supermaxx SC, developed under Principal Innovation and a corporate culture centered around the Triple 3 system: 100% Quality, 100% Service, and 100% Trust," said Dr. Wally Chen, chairman of Maxxis International. "With our innovative tire development and commitment to meet BMW's requirements, we look forward to the expansion of OE fitments on BMW's vehicles."
The Maxxis Supermaxx SC is available on the aftermarket in 120/70 R14, 120/70 R15, 160/60 R14 and 160/60 R15 sizes as a replacement tire for the new BMW scooter and other maxi-scooters.
About Maxxis International
For over 50 years, Maxxis International has delivered high-quality tires to both original equipment and aftermarket customers. Maxxis offers products for automotive, light truck, motorcycle, ATV, bicycle, lawn & garden and industrial use. The company has operations in Asia, Europe and North America, and its products are distributed in approximately 180 countries. Maxxis International employs more than 30,000 people around the world. For more information, please visit maxxis.com.