That's it. The final race of the 2022 Enduro World Series season is in the record books.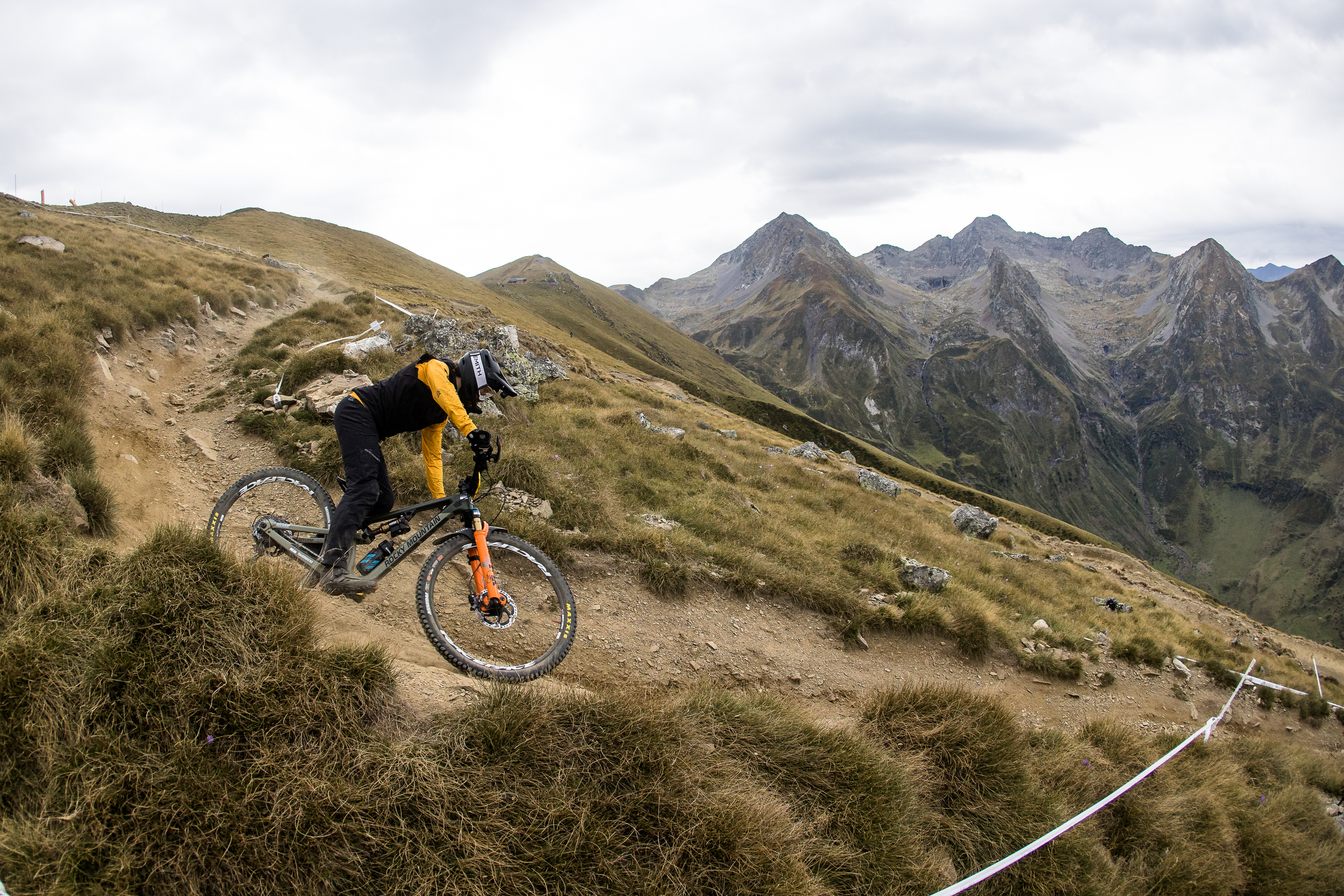 Jesse Melamed (Rocky Mountain/Race Face) and Richie Rude (Yeti/Fox Factory Team) were set to duke it out for the overall title with Martin Maes (Orbea Fox Enduro Team) and Jack Moir (Canyon CLLCTV) right behind them. While racers practiced on loose, dry tracks in Loudenvielle, France, the weather turned sour when the time came to race.
After some rain, the final action kicked off Saturday with a very slick Pro Stage. Emmy Lan (Norco Factory Team) took the win in U21 Women with Sophie Riva (Ancillotti Team) just behind her in second. Youn Deniaud (Giant Factory Off-Road Team) was on a scorcher, placing first in Elite Men. Jesse Melamed was as consistent as ever, snagging second behind Deniaud.
Sunday offered a final chance to get those valuable overall series points. The tracks were still very slippery, a fact that had riders puzzling over tire choice. Richie Rude went with the Assegai up front and a Minion DHF in the rear, while Martin Maes chose the Shorty up front and the Minion DHR II in the back. At the end of the day, Emmy Lan would once again take the top step of the U21 Women's podium, adding to her overall points total. Maes slid into second on the day in Elite Men, and Jack Moir managed a third-place finish.
After the final race concluded and the overall winners were revealed, Jesse Melamed claimed the top spot in the Elite Men's overall followed by Richie Rude and Martin Maes – a Maxxis podium sweep! Emmy Lan also took top honors in U21 Women after a very solid season, with Sophie Riva back in second overall. Emmett Hancock (We Are One Composites) stepped onto the U21 Men's overall podium in third place after a great year on the new team.
And so concluded the 2022 Enduro World Series season – we can't believe it's already over! Maxxis is very proud of the effort that all of our athletes put forth this year and congratulate all who #treadvictoriously in 2022!